Being in a small town, it can sometimes be difficult to locate and direct those in need to available assistance at the local level. Did you know that Jamestown has several organizations that provide assistance locally in times of need? As an integral part of our community, Greene County Public Library and Jamestown Community Library try to partner with local agencies to lend a helping hand wherever and whenever we can. We also try to get the word out about local group efforts to provide assistance.
This past holiday season, the library helped with the application process for Thanksgiving meal assistance through the "Blessings in a Backpack" program undertaken by Greeneview Schools, local businesses, and Jamestown churches. The Santa's Helper gift program each year is undertaken by the Jamestown Chamber of Commerce, with the generous donations of volunteers and assistance from the Village of Jamestown. The Jamestown Families Cancer Care group assists those in the Greeneview School District who are battling cancer. Finally, we would be remiss if we failed to mention the Jamestown Lion's Club, an organization that brightens our village by organizing our Bean Festival as well as offering scholarships to deserving students and assisting with other service projects throughout the year.
Now that the holidays have passed and January of the new year is already behind us, many food pantries find their stores depleted. The Jamestown library and GCPL periodically offer a fine amnesty program which affords everyone the opportunity to help. You can have your library overdue fines forgiven by donating unexpired food items which will support our local food bank at the Jamestown Methodist Church. Beginning February 10, you can drop off nonperishable items at the Jamestown library during Food for Fines week and have your overdue fines forgiven. Don't owe overdues? You can also make a donation and "pay it forward" to another library patron with fines—each item will be put toward clearing $1 in fines from a cardholder's account. It's a great opportunity to help yourself, and your neighbors in need, with a generous food donation.
Greeneview students also pitch in to make a difference at the Jamestown library. Each summer, volunteers from the high school help tutor incoming first graders on reading "sight words" as a basic preparedness skill during the "Ready, Set, Read!" program. Students contribute volunteer hours at the library by taking on light cleaning tasks such as wiping down mylar book and DVD covers. They also help out each year during our Summer Reading kickoff party with face painting and activities; and at various times throughout the year with program set-up and take down. This past fall, a student completed a community service project by sponsoring a donation drive for the Greene County Family Violence Prevention Center, with library staff and patrons making a sizable donation.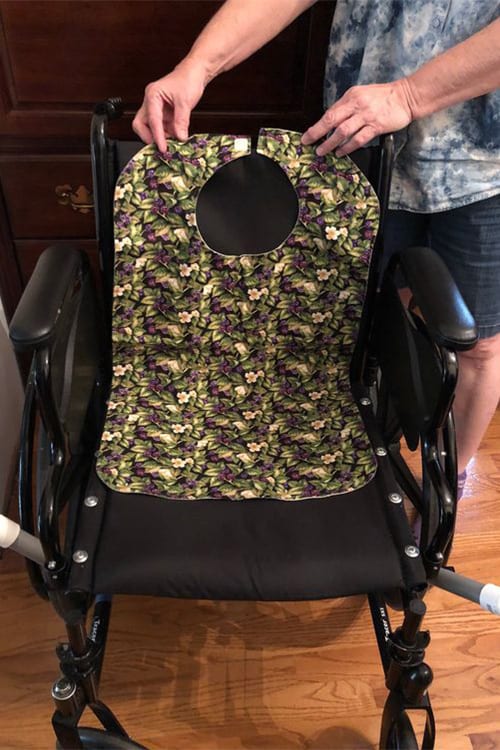 Would you like to help? Along with making a donation during Food for Fines, you can attend a maker program at the library and also help a local nursing home resident. Inspired by Xenia Community Library's "Random Acts of Kindness" week, Jamestown patrons can practice their sewing skills by attending our class on February 16. Four machines will be available for use, or you can bring your own. As our random act of kindness, the class will be sewing adult bibs to be donated to local nursing home patients.
Come visit us in February, and lend your neighbors a helping hand.