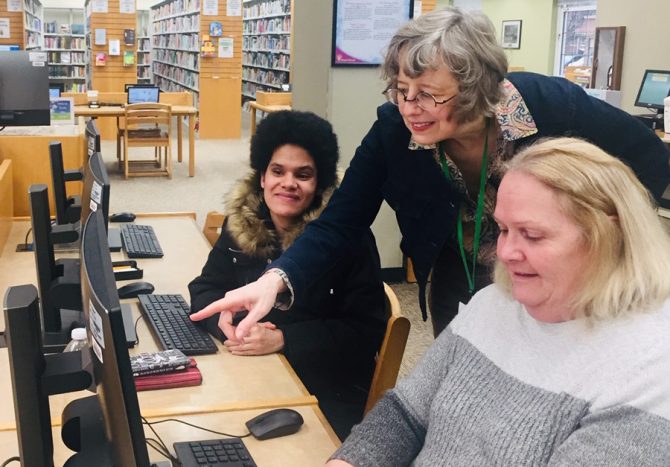 A recent survey showed that 81% of Americans go online every day. That includes nearly 28% who say they are online almost constantly. The Pew Research Center provided those stats, which certainly ring true for librarians who see people using Fairborn Community Library's computers and digital resources all day, every day.
We also see that—though they may successfully navigate Facebook, dating sites, e-commerce, etc.—when our patrons have to do something a little trickier, they turn to us for assistance. Can we help? Yes, and we do!
Here are just a few examples of kinds of tech help we routinely provide:
Setting up email accounts
Transmitting documents and images
Applying for jobs online
Downloading and printing bank statements and other important materials
Finding standard legal forms for everything from wills, to eviction notices, to selling cars, and more
Learning how to use new cell phones, tablets, and other devices
Finding digital information on everything from health issues, to car repair, to business management, to genealogy, to legal processes
And, of course, checking out digital books, movies, music and magazines from the library!
Would you like a Fairborn librarian to help you with computers? There are a couple of ways to make that happen. If it's a quick question or a one-time process, just come to the information desk for assistance. We will get you started right away. If you are trying to work on an important process, and you feel lost or don't know how to begin, schedule a one-on-one help session of about 20 minutes or so, at a time that works for you and for staff. Visit or call the Fairborn library, and see what we can do together!