Summer Reading Club is for everyone, this June and July at your library!
Download the Beanstack app or visit Greene.Beanstack.org, opens a new window on a desktop to sign up for Summer Reading Club!
Through Beanstack, you'll be able to log time with all library materials and all programs for Summer Reading Club – plus other reading challenges all year long! Paper logs will also be available on June 1.
Log more than just reading!
Time spent at all library programs and with all library materials counts toward your goals! Whether you're enjoying a storytime, presentation, or book, ebook, audiobook, CD, Roku Streaming Stick, telescope, and more – just log your minutes on Beanstack as "Reading" without a title!
Open to all ages, patrons log their time spent with library materials – you reach your first milestone at 8 hours and complete the club at 16 hours.
BEAVERCREEK
Summer Reading Open House
Thursday, Jun 1 • Noon - 2 p.m.
It's the first day of Summer Reading! Come on in and have cookies, snow cones (for purchase), and meet animal friends!
Summer Reading Kickoff!
Tuesday, Jun 6 • Noon - 1:30 p.m. [Peace Lutheran Church]
All Together Now! Let's make t-shirts to celebrate 2023 Summer Reading fun! BRING A WHITE T-SHIRT. Ages 2-12.
CEDARVILLE
Summer Reading Kickoff Party
Saturday, Jun 3 • 10:30 a.m. - 1:30 p.m.
All Together Now - Celebrate an exciting summer of reading at Cedarville's Summer Reading Kickoff Party!
FAIRBORN
Summer Reading Kickoff Party
Saturday, Jun 3 • Noon - 3 p.m. [Central Park]
Join us for a party! Foam pit, petting zoo, magic, music, and so much more! For all ages. No registration required.
JAMESTOWN
Summer Reading Kick-off Party
Saturday, Jun 10 • Noon - 3 p.m.  [Jamestown Community Park]
All Together Now - Join us at the Jamestown Community Park Fun Day. There will be games, activities, food, and prizes.
WINTERS-BELLBROOK
Bellbrock Park Summer Fest with Jungle Island Zoo
Saturday, Jun 3 • 3:30 - 5:30 p.m.
Kick off the start of our Summer Reading Challenge with a petting zoo, carnival games, free shirts, and more!
XENIA @ REACH
Summer Reading Kickoff!
Thursday, Jun 1 • Noon - 3 p.m.
Join us to celebrate the start of summer! Work "All Together Now" on art projects and other amazing challenges.
YELLOW SPRINGS
Toss it Together with Tom Sparough
Tuesday, Jun 6 • 1 - 1:45 p.m.
Kick off summer reading with Tom Sparough and his entertaining juggling act.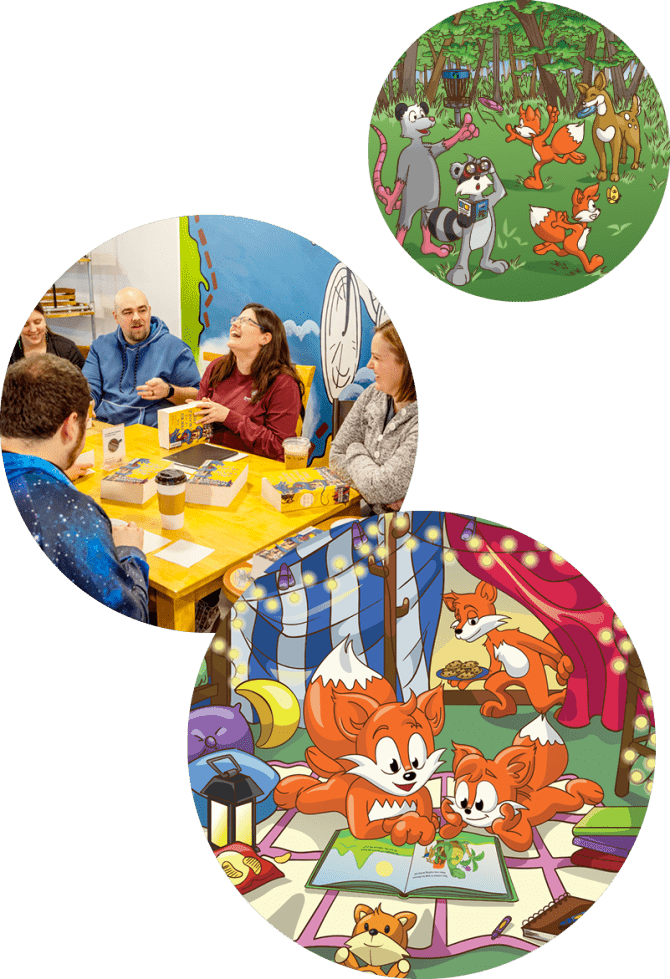 Start your Summer Reading Club experience with a free shirt or tote bag (while supplies last) at your community kick off events!
Then join us all summer long for exciting and engaging programs happening at your community libraries like:
Bluegrass Musical Petting Zoo with Lafferty Pike
Jim Kleefeld's Magic of Friendship
Newport Aquarium's tidepool & slithering with snakes programs
Glen Helen's Raptor Center
Tom Sparough's juggling show
Find a full list of summer programs at greenelibrary.info/events or pick up your community's June & July program cards with events and activities in Beavercreek, Cedarville, Fairborn, Jamestown, Winters-Bellbrook, Xenia @ REACH, and Yellow Springs!
Join us for summer lunches at the Fairborn Community Library, Xenia Station Splash Pad, and Shawnee Park – find dates & times, and other community food assistance programs at greenelibrary.info/snacks
And then, during the last week of July, join in on more community fun with Art Together Now, a community art project hosted by your community library!
Reading, fun, and prizes – all together with family and friends! What are you waiting for? Head to Beanstack

, opens a new window

to register for Summer Reading Club and stay updated with news on this and other reading challenges year-round, delivered right to your inbox!