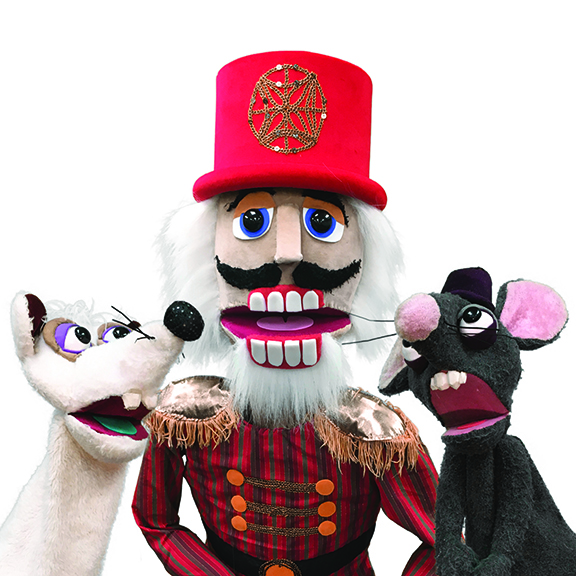 A 24-Hour Only, Virtual Event
Presented by Greene County Public Library and Cincinnati's Madcap Puppets, come back to this page - on Friday, December 17 at 6pm through Saturday, December 18 at 6pm - for special 24-hour access to a video stream of The Nutcracker!
The Nutcracker, adapted by Dylan Shelton

Clara needs a little help from The Nutcracker to keep the Sugarplum Fairy from spoiling their holiday festival. Madcap Puppets twists this classic story into a fantastically funny tale, filled with giant puppets, comical characters, and audience participation.
About Madcap Puppets
Based in Cincinnati, Ohio, Madcap Puppets are nationally recognized for engaging and original children's theatre productions, as well as in-school educational programs that include performances, workshops and residencies.