Military Missions in Action
This Month's Organization:
Instructions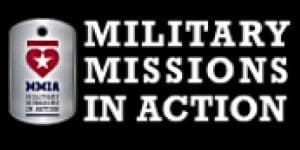 None other than make a hat or pair of gloves. Dark colored, washable, warm yarn is recommended.
Project Type:
Crochet, Knitting
Deadline:
End of the month. Please drop off at any Greene County Public Library location in a clean zippered plastic bag (or something appropriate to help us keep your work clean and undamaged).