This Month's Organization:
Quilts for Cops was founded with the intention of providing some comfort to Law Enforcement Officers and First Responders who are injured in the line of duty. Since founding Quilts for Cops on October 25, 2016, the number of beautiful handmade quilts sent to First Responders (police, fire, EMT and K9) across the nation who have been injured in the line of duty continues to grow daily.
Instructions
We do not know these recipients personally, so we do not know their likes and dislikes.  For that reason, we request neutrality in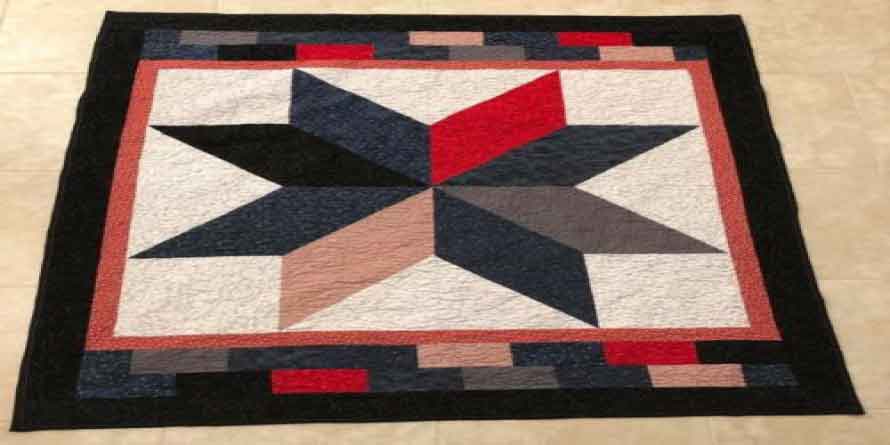 colors and prints.  A majority of our recipients are men, so we are always in need of good, "guy friendly" quilts.
QUILT SIZE
Quilt size range must be 60-64" wide by 80-84" long.  Please, no bigger, as we have trouble fitting them into the flat rate boxes for shipping.
QUILT FABRIC
Please use quality fabrics.  Flannel quilt tops are fine as well.
Neutral colors and prints.  Tans, brown, blues, grays, black, subdued reds and earthy greens are good choices.  Please, no panel quilts, sports themes, bright colors, kids' prints or novelty themes.  Also, we don't want to be confused with Quilts of Valor, so no patriotic prints.  We prefer not to use white in large amounts.
Please check your work.  Make sure no tension problems or missed seams.  Tops should be nicely pressed, ready to longarm.
Project Type:
Quilting
Supplies You'll Need:
Fabric and Sewing Machine
Deadline:
End of the month. Please drop off at any Greene County Public Library location in a clean zippered plastic bag (or something appropriate to help us keep your work clean and undamaged).