This Month's Organization:
4 Paws for Ability enriches the lives of people with disabilities by placing life changing service dogs. We breed, raise, and train our service dogs in preparation to assist their partner with specific tasks and skills that mitigate the impacts of their partner's disabilities.We work hard, love harder, and play the hardest.
Craft:
crate mat, braided rope tug toy
Instructions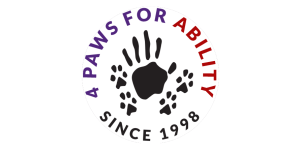 Deadline:
End of the month. Please drop off at any Greene County Public Library location in a clean zippered plastic bag (or something appropriate to help us keep your work clean and undamaged).