Greene County Council on Aging
This Month's Organization:
The Greene County Council on Aging is dedicated to promoting independence and quality of life for Greene County, Ohio, senior citizens and their caregivers. Assistance is available to Greene County residents 60 and over and their caregivers.
Craft:
Greeting card - encouragement
Instructions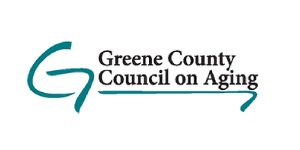 GCCOA supports not just senior citizens, but their caregivers as well.  November is National Family Caregivers Month, and we would like to give GCCOA cards in which they can write encouraging messages to the caregivers they support.
Leave the inside of the card blank.  On the outside, general encouraging sentiments can be used, including: Sending Your Strength, Your Strength Inspires Me, You Got This, Hang in There, Never Give Up, You Are Not Alone, Here For You, Wishing You Good Days Ahead, Sending You Hugs, Wishing You the Best, Wishing You Sunny Days, Hey Friend, Have a Sunshiney Day, Sunny Days Ahead, Sending Smiles, Sending Sunshine & Smiles, Hello, Flying by to Say Hi, etc.
Cards should be calm or cheerful in decoration. No glitter please. Include a matching envelope (in size more than color).
Project Type:
Cardmaking
Deadline:
End of the month. Please drop off at any Greene County Public Library location in a clean zippered plastic bag (or something appropriate to help us keep your work clean and undamaged).