This Month's Organization:
Winter is very hard on the homeless that roam the streets by day and desperately try to keep warm by night. Hats for the Homeless grew out of the heart of one young man who cared about those less fortunate. He died suddenly in 1998. Hats for the Homeless was created in his memory to continue the tradition he started.
Instructions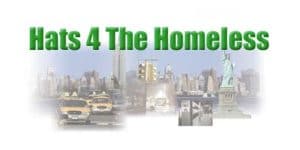 None other than make a hat, scarf, or pair of gloves. Dark colored, washable, warm yarn is recommended.
Project Type:
Crochet, Knitting
Deadline:
End of the month. Please drop off at any Greene County Public Library location in a clean zippered plastic bag (or something appropriate to help us keep your work clean and undamaged).