Bellbrook Sugarcreek Community Support Center
This Month's Organization:
The Bellbrook-Sugarcreek Community Support Center is a 501(c)3 non-profit organization that provides case management, food, household necessities, and emergency clothing. We also offer support groups and life education skills. The Bellbrook-Sugarcreek Community Support Center is dedicated to empowering individuals and strengthening the community through information and support services, collaborative program planning, educational classes, and support groups.
Craft:
Birthday card, hat, scarf, gloves, mittens
Instructions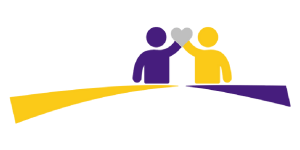 Birthday cards are for children through the "Birthday Wishes" program, so cards should be child-oriented. No glitter that might fall off, please; glitter glues/gels/pens are OK. For the hats, scarves, gloves, and mittens, all sizes (juvenile or adult) and colors are welcome.
Project Type:
Cardmaking, crochet, knitting
Deadline:
End of the month. Please drop off at any Greene County Public Library location in a clean zippered plastic bag (or something appropriate to help us keep your work clean and undamaged).