This Month's Organization:
Britches for Boys is the boys' side of Little Dresses for Africa.  They provide knit shorts for boys in Africa; the shorts will become a prized possession.
Instructions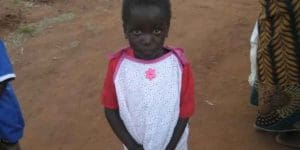 Following the simple steps, any size new or gently used pillow case can be quickly turned into a prized possession for a grateful little boy in Africa. Pillow case patterns are only a suggestion, so feel free to use your own material if you'd rather! Any simple pattern is fine to use. Feel free to add pockets. Please avoid zippers as they are difficult to repair in the villages.
These shorts will be the only item of clothing for many of the children. Please make sure they are machine sewn. They do not have to be fancy but they MUST be sturdy.
Pattern instructions are saved as a separate document.
Project Type:
Sewing
Deadline:
End of the month. Please drop off at any Greene County Public Library location in a clean zippered plastic bag (or something appropriate to help us keep your work clean and undamaged).