National Alliance on Mental Illness - Clark, Greene, and Madison Counties
This Month's Organization:
NAMI's mission - "To improve the quality of life, to ensure respect and dignity for  persons in Clark, Greene and Madison Counties living with mental illness and to support their families."
Craft:
Winter hat, gloves, scarf
Instructions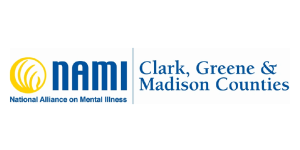 There are many wonderful free patterns for winter hats, gloves, and scarves online.
Project Type:
Knitting, crochet
Deadline:
End of the month. Please drop off at any Greene County Public Library location in a clean zippered plastic bag (or something appropriate to help us keep your work clean and undamaged).