Hi Crafters!
This month's craft is to make this button heart plaque.
Click here to reserve your kit:  https://greenelibrary.bibliocommons.com/events/63dd20026ef7092800a7266f
Included in your kit:
1 piece chipboard
1 piece music note paper
1 antique-ish key
Red buttons
Ribbon 
NOT included in your kit:
scissors
glue (I used hot glue, but I think other types would work)
Instructions:
 Trace the chipboard onto the music note paper and cut out.  Glue down the paper making sure to get the edges and corners attached well.
2.  Arrange buttons into a heart shape outline and glue down.
3.  Fill in the heart with buttons and glue down.
4.  Create a second layer of buttons on the heart and glue down.
5.  Thread the two thicker ribbons through the key hole in the key and tie a knot.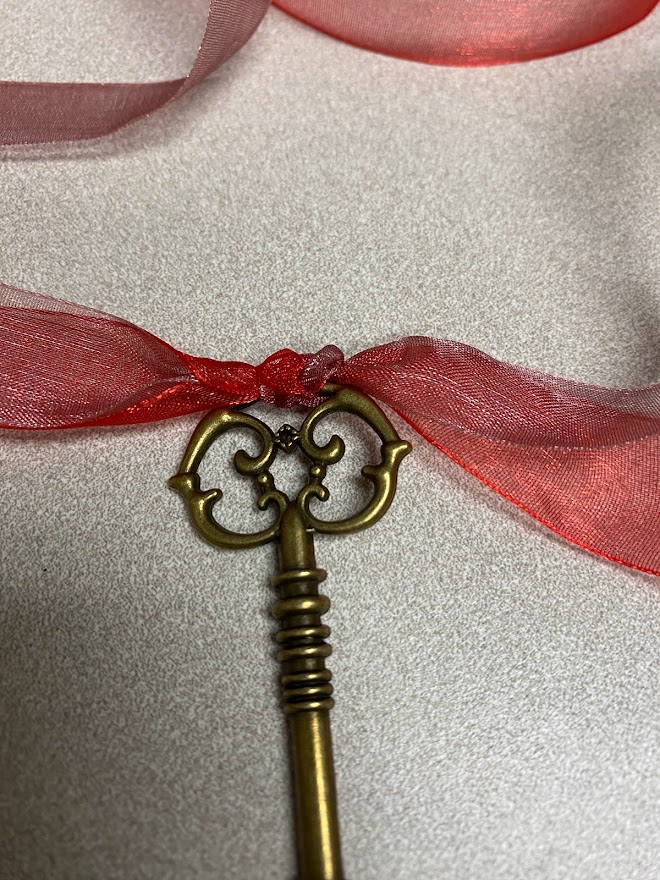 6.  Make a bow.  Glue the bow just above the button heart.
7.  Attach the white ribbon onto the knot and make a bow in front.
8.  Use the remaining ribbon to create a hanger.  Knot both ends of the thicker ribbons together.  Glue them to the back of the chipboard.
9.  I used a nail file to roughen up the edges of the chipboard to make it look a little more rustic.  This is optional, of course.
That's it!  I hope you had fun and, as always, feel free to share your finished piece on our Facebook page.
Happy Crafting!
-Morgan