Do you want to read more this year? Let us help! Try these library programs and services to stay motivated and meet your goal.
Take Part in a Reading Challenge
Readers of any age can join our Read the Year challenge. Earn online badges and prize drawing entries for sharing the title of the best book you read each month.
Families of babies, toddlers, and preschoolers can take on the life-changing challenge of reading 1000 Books Before Kindergarten.
Our community libraries offer more reading challenges and activities throughout the year. Visit your local library to find out if they have any special reading programs coming up soon.
Check out a Staff Pick
Not sure what to read next? Each month our staff shares some of the books they've enjoyed lately. If you need inspiration, there are years' worth of great suggestions waiting.
You can even click the Follow button on the Greene_StaffPicks profile page to get notifications, opens a new window in your online library account when new picks are posted.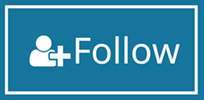 Join a Book Club
All of our community libraries have book discussion groups that welcome new members. You'll find book clubs for kids, teens, and adults on our online calendar.
If you have a hard time fitting a traditional book discussion group into your schedule, we also offer an Online Book Club you can take part in when it's convenient for you.